Jeff Ooi to take over the Internet
In the past few days, the
Man Whose Cyberhood is Bigger Than Your Cyberhood
, Jeff Ooi, has launched an all out campaign to divert all Internet throughput to his multifariously mediabashing portal, whereupon he may or may not sell you pills to make your Cyberhood as big as his or at the very least, give you larger penises or boobs.
Right after coming up with this particularly giggle-inducing sentence;
"By 2015, Singapore will be transformed into the first totally wireless and wired country in the world with the new ultra fast-speed National Broadband Network reaching 85% of households there."
in a strikingly "wait, is it wired or not? is it totally or 85%?" analysis of Singapore's Cyberhood, which is bigger than yours as well, he proceeded to begin his proclamation on his Cyberdeityhood, of which, none of us mere mortals will ever have. He did this by shouting aloud that
his very fecal matter was holy
. To this, in Ooi's own words, fellow possessor of a very large Cyberhood,
Oon Yeoh
, uttered "his utter shock" on a Skypecast, yet another term nefariously coined up by Ooi in a battle to
pwn
your Cyberhood.
If this was Jeff Ooi's, eating it would make you live, forever.
His success could be considered a foregone conclusion since despite everyone's knowledge that Ooi has a Little Bird, many still worship his large and rockhard Cyberhood. The evidence points to this as well, as his own
redefinition of broadband drew, at the time of writing, 31 comments
, deflecting from his
"elementary, my dear Watson" commentary
on the
Newspaper That Is As Free As Ooi's Speech (that is, until delivered to your doorstep, where it is worth only 30 sen)
. Below is an excerpt;
The problem is, being a free paper, it has to make ends meet with sufficient advertising support. (daft oi: amazing analysis, jeff!) Last weekend's edition carried 24 pages with only two full-page ads (one spot colour, one B/W). There were 12 pages, or 50% of the total pagination (daft oi: you can count, jeff!), which were absolutely ads-free... If this goes on, the free paper may run into financial trouble (daft oi: *worship, worship*).
How could I ever have doubted you, Jeff?... ever.
However, Ooi's
key gambit
came as he decided to sway the young vote by turning into a yellow-ass niggah with his podcast "
Jeff On The Mike
" and videocast "
Whatzzup!
". At this time however, none of Potshots' tireless little earthworms could uncover whether Ooi had signed an endorsement deal with
Budweiser
yet.
But those dedicated troopers did uncover that it'd have been much cooler to spell Mike as Mic and Whatzzup as Wazzup or Wassup or Whassup...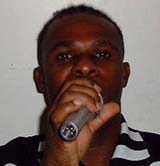 Not even close, Jeff.
In further news, Ooi's plan for domination over your digit...al world has proven to be an unstoppable juggernaut,
splurging 23 gigabytes
of his 'holy matter'. He also commented that "Oon Yeoh will be writing something thought-provoking about the DiGi/3G issue in his forthcoming column." A noteworthy announcement for anyone looking for a change from Jeff Ooi's anorexia-provoking proclamations.
In news related to your aunty, he has expressed his displeasure at
DIGI being denied a portion of the 3G spectrum
as his favourite colour happens to be yellow, like his ass, when he's being a niggah, and would like to see such a colour in any spectrum. Further to that, one speedy and agile earthworm told Potshots that Ooi is fuming that he might actually have to use either Maxis or as-yet-to-be-denied colourblindness causing Celcom (no more yellow!? nooo...) for his 3G operations as part of his strategy to turn your modem into his bitch.
Your modem, pretty damn soon.
NEWSFLASH
A Medal of Honour-winning earthworm has uncovered this,
evidence that Jeff Ooi may have dark and dreadful
motives in his quest for Cyberdeityhood. In this revealing statement from his own beloved
Global Voices Online
, Ooi is quoted as having said in his blog in March 2005 that "
local warlords who abuse their power suck to high heaven
". Could this be the real reason why Ooi wants to be a god? To be the very high heaven that warlords 'suck to'? Only time will tell. But he refused to comment at the time of writing.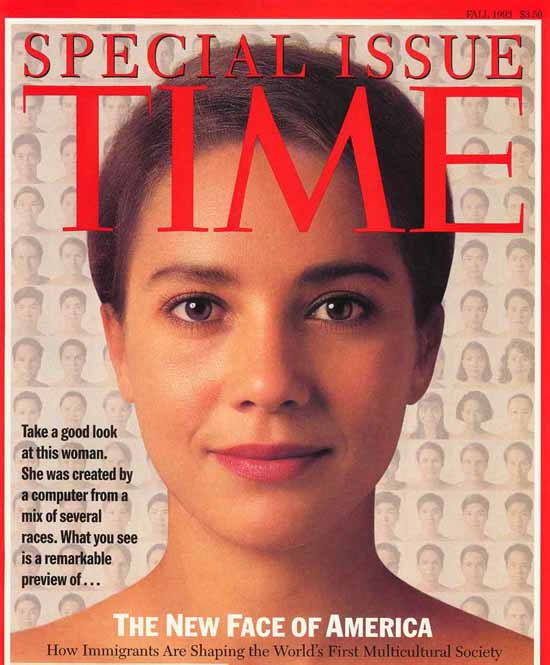 Time prefers to have naked women on or under its covers, in the fall of 1993.
NEWS FLASHING LIKE THE PERVERT AT YOUR CONVENT SCHOOL
But the scorchingly red hot as a cili padi being rubbed against your nether regions news is that JEFF OOI MAY SINGLEHANDEDLY REUNITE SINGAPORE AND MALAYSIA! Just as soon as he announced that he has been put into several casts, he proclaimed that his "
obvious agenda is to help push local content for the National Broadband Plan
", whereupon he links to his own chuckleworthy post on SINGAPORE'S BROADBAND PLAN. SINGAPORE! Shock! Horror!
Another kind of red hot, back in the days of grunge.
This, once again, has been Potshots, blogging like a madman to bring you the latest, greatest, bestest and the litmus test in news.